01243 773600
SpiritFMSussex
SpiritFMSussex
news@spiritfm.net
World News headlines - Page 3
Electric car specialist Tesla has unveiled a prototype for a truck equipped with a semi-autonomous driving system that it will start producing in 2019.
Nazanin Zaghari-Ratcliffe is a British-Iranian woman who has been in jail in Iran for nearly 19 months, with the country's regime claiming she was working against the state.
A US senator has apologised after a radio host accused him of "forcibly" kissing her and groping her in a photo while she was sleeping.
A number of British people were caught up in the Barcelona terror attack.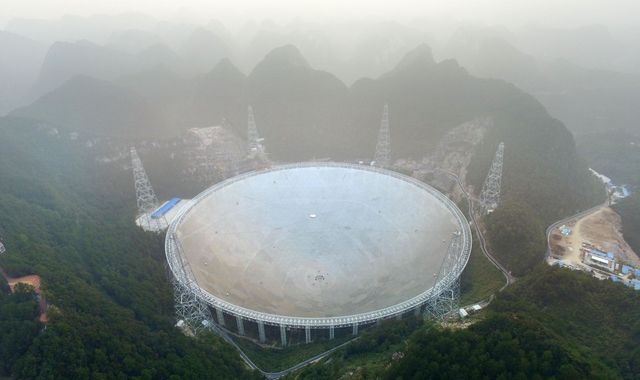 The world's largest radio telescope has begun searching for signs of extra-terrestrial life in outer space.
Most read
Parasites as long as 27cm found in defecting North Korean soldier
A North Korean soldier who defected to the South was infected with dozens of parasites, doctors have said.
Serena Williams weds Reddit co-founder in lavish Disney themed ceremony
Wimbledon champion Serena Williams has married Reddit co-founder Alexis Ohanian in a lavish ceremony just 11 weeks after giving birth.
These articles are courtesy of Sky News. View news videos.