01243 773600
SpiritFMSussex
SpiritFMSussex
news@spiritfm.net
Strange/Viral News headlines - Page 5
Social media's going crazy over this Worthing cinema's hilarious video...
This takes drunk-texting to a whole new level!
Fathers have been sharing their funny parenting fails on social media.
A man has been bitten by a python after trying to take a selfie with the creature.
This'll put a smile on your face...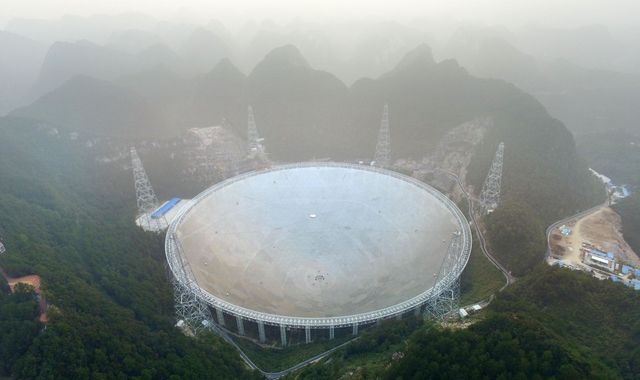 The world's largest radio telescope has begun searching for signs of extra-terrestrial life in outer space.
Watch the moment a prankster announces a paedophile is "on the loose" and orders evacuation.
Most read
WATCH: See inside creepy abandoned Sussex school
They got more than they bargained for inside...
'Shock' as 23-stone porbeagle shark caught off Welsh coast
The captain of a charter boat says he was "shocked" after a 23-stone porbeagle shark was caught and then washed onto his vessel.
These articles are courtesy of Sky News. View news videos.