Showbiz headlines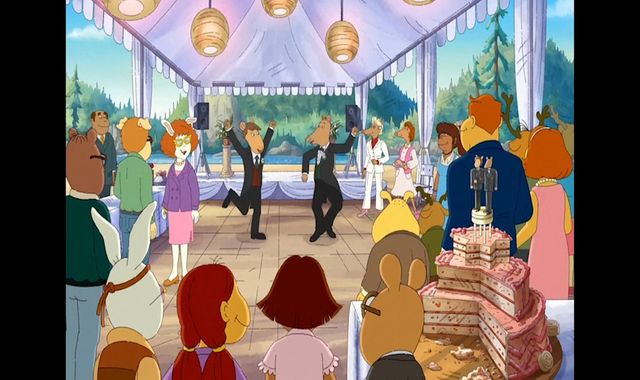 A television station in Alabama has refused to broadcast an episode of children's cartoon show Arthur because it featured a gay wedding.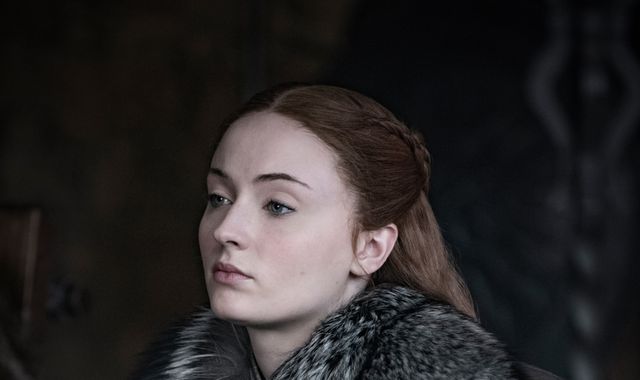 Game Of Thrones star Sophie Turner has hit out at a petition calling for a remake of the final series, saying it is "disrespectful" to those who "worked tirelessly" on the show for more than 10 years.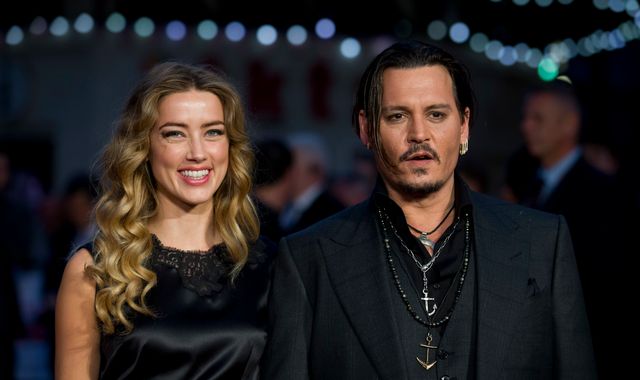 Johnny Depp has accused ex-wife Amber Heard of having "painted-on bruises" and denied being physically abusive towards her, according to new court documents.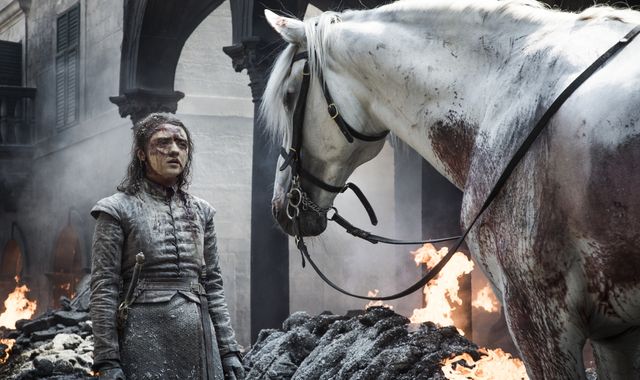 Game Of Thrones creator George RR Martin has given hints about the ending of his books after seeing the hit series come to an end - and also said he suspects we have "not seen the last of Westeros" on TV.
Most read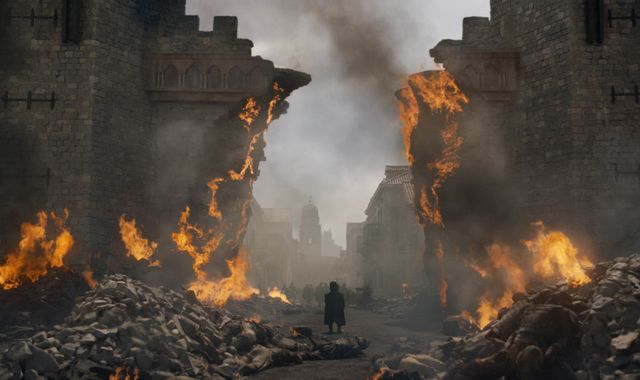 Game Of Thrones re-make petition sees huge boost after finale (spoiler free)
The petition encouraging the Game Of Thrones writers to re-make the last season of the show has seen a huge boost in signatures following the final ever episode, taking the total number of names to more than 1.2 million.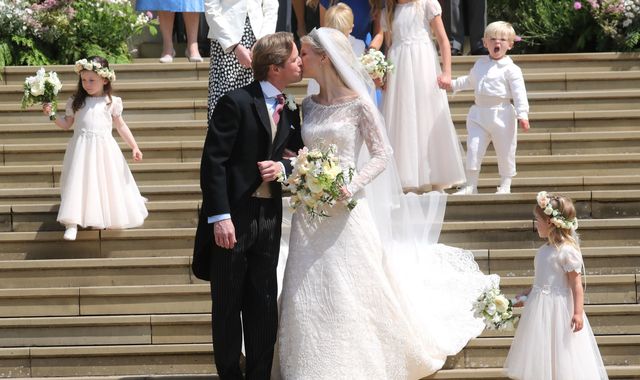 Sealed with a kiss: Lady Gabriella Windsor marries in front of Royal Family
Lady Gabriella Windsor and husband Thomas Kingston emerged on the steps of St George's Chapel and shared a kiss after a wedding ceremony attended by many top royals.
These articles are courtesy of Sky News. View news videos.